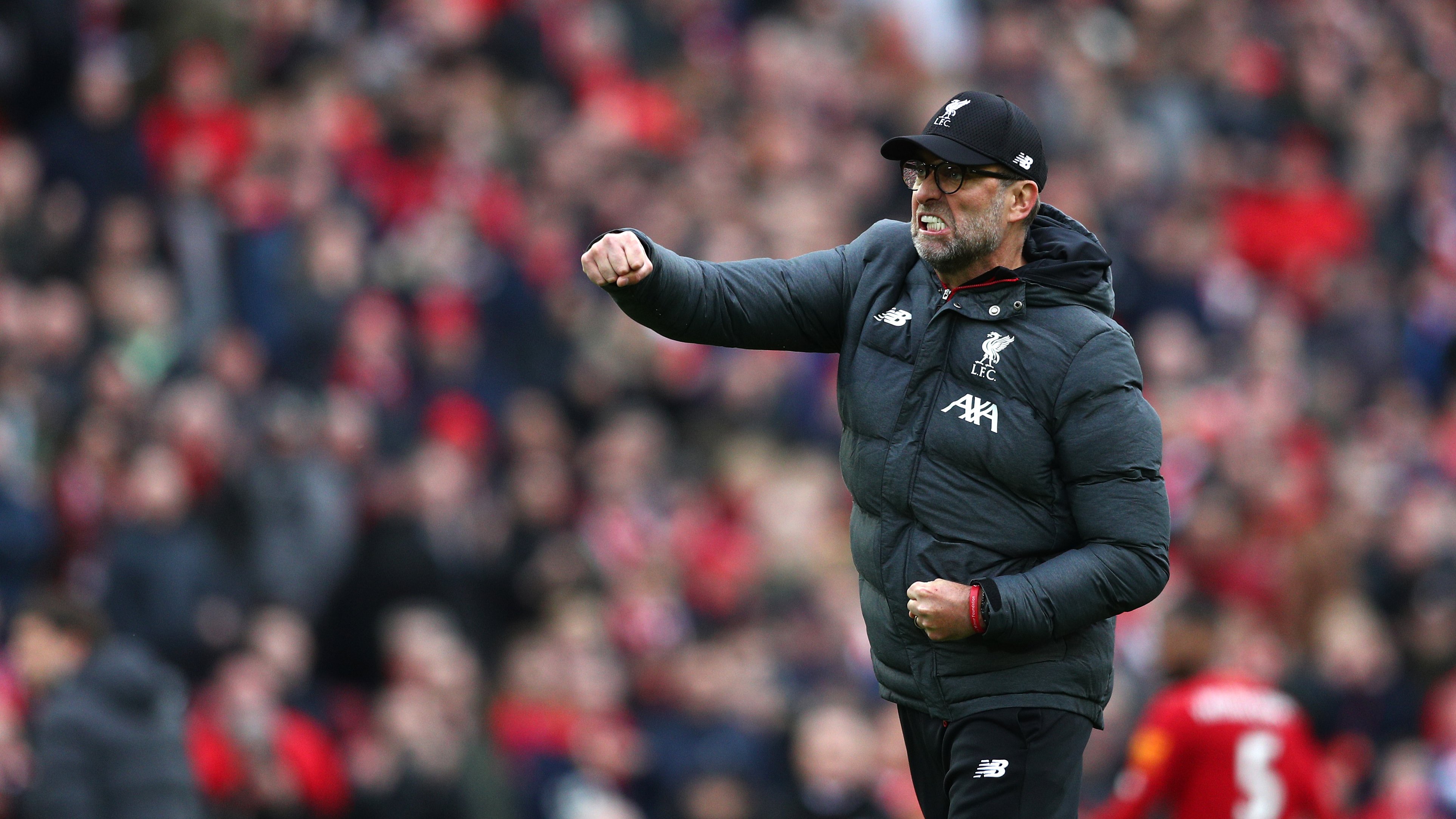 Every game is different. Some of them can feel quite routine and we've had that problem in recent seasons, where the majority of opposing EPL sides decide to sit back and give us time on the ball because they know that trying to run with us will almost inevitably lead to zero points for them. But every game will tend to vary based on opponent, squad on the pitch, time of year, standing in the table, and in this most random of sports, where the ball bounces.
Similarly, every official will call games differently; sometimes from game to game. Most EPL officials will call a game more loosely, in the physical sense, than their European counterparts because, for the longest time, the English perspective on the game was often something akin to "a bunch of lads tumbling about in the muck and then, somehow, a goal pops out." In almost any comparison with the rest of the top 5 leagues and/or the Champions League, EPL games will see clear fouls not considered fouls by the officiating crew on the field. We've all just learned to live with this (for the most part.) And now comes VAR.
When Callum Wilson shoved Joe Gomez from behind in the lead-in to Bournemouth's goal, everyone watching except Paul Tierney thought it was a foul. Arlo White and Graeme Le Saux went on at length about how it was an obvious call, as did every LFC fan in attendance at Anfield and watching at home. It seems, to most rational viewers, a perfect scenario for the intervention of VAR. In every other nation that uses it, you'd get a call from the official in the replay booth down to the match official, saying: "You should probably have a look at this." Said official would then walk over to the monitor, see what he/she obviously missed, and correct the call. But not in England! In England, they've set the baseline for VAR to be a "clear and obvious error" by the official on the field. Since Stockley Park didn't feel that was the case, no such call came and play proceeded, handing a 1-0 advantage to Bournemouth. That, of course, left everyone else wondering how much more "clear and obvious" a situation could be, outside of Wilson having reached out and punched Gomez in the back of the head.
To Liverpool's credit, they quickly realized that shoves and all kinds of upper body contact were perfectly acceptable after that point and Milner proceeded to barrel through two opponents in the middle third right away, with no whistle forthcoming. You can't say that our guys don't learn quickly. And, after equalizing and then taking the lead less than 30 minutes later, you can't say they don't know how to respond to being up against it; recent exceptions against Watford and Chelsea notwithstanding. However, you can look at the performance and wonder about the lack of precision and fluidity that still seems to be plaguing the team, to some degree. I thought this was better than both the previous losses, but there's room to question whether we should ever have a mid-winter break again. (Yes, that's a joke.) One of the glaring moments came in the second half that necessitated one of the greatest plays by James Milner, Robot Warrior, in his career:
Right before that was an example of Fabinho being out of position, again, and basically being a non-entity when it comes to covering the back line. Indeed, you can criticize Ox's imprecision in the final third all you like, but it might've been because he was doing a lot of work running back to cover the middle for when Fabinho wasn't around, while still having to be up front to cover for Trent.
So, yeah, some players don't snap back into form after a long-term injury. Surprise! Similarly, every team goes through dips in form. We're kinda still in it and yet also managed to grind out a 2-1 win over a side desperate to get out of the relegation zone, just like Watford were. Sometimes your machine doesn't run perfectly, but it still runs and, if it still does its job (unlike the Premier League's version of VAR), there's not a ton to complain about.
The game was a game. Despite all the flapping about the 6-3-1 that Watford and Chelsea both used to supposedly stymie the Reds, Bournemouth didn't engage in any concerted effort to mimic that, using a 5-4-1 when out of possession (which was literally 3/4 of the game) most of the time. They did stay wide with their back line as almost every side does to try to limit the crosses from our FBs, but the presence of Ox made that somewhat more difficult, as leaving those gaps for him in the middle, even outside the box, can occasionally be grounds for sanity questioning. Our first goal came off an obvious error by Jack Simpson, whose first thought was probably like Dante Hicks'. Credit to Sadio for what was probably the worst assist of the season. And the second was a result of Bournemouth's back line moving up and trying to start a counter from the middle third. Unfortunately for them, the ball went straight to Virg, straight to Mané, and straight into the back of the net.
Man of the match should be stupidly obvious:
Yeah. I've always been skeptical of awarding the MOTM to the guy who scores the only goal. Yes, goals change games and are kind of the pinnacle expression of the sport (unless you're Burnley. Or Atleti.) You could easily look at Milner's goal clearance (in fact, let's do that again!)
and declare that it's the equivalent of a goal (an anti-goal?) and Milner shouldn't be lauded for "just" that. But looking at that list of stats above, it's also evident that he was a key player on the field, even if less of an attacker than we're normally accustomed to getting from the LB spot. The other thing that Milner brings is a certain air of authority, especially with the officials, that it's possible to argue was missing from the losses at Vicarage Road and Stamford Bridge. Virg is a leader and keeps the guys focused and encouraged. But he's also obedient to authority, much of the time. You could see Milner out there arguing vociferously with Tierney over an exchange of calls and there are innumerable examples of Henderson doing the same thing. Both of them are willing to speak out- loudly -if they perceive that we're getting the short end of the stick and it's possible that Virg is just too easygoing for that kind of behavior. Something to work on, maybe.
Little things.
I'm not panicking over Adrián's play today. I think he made a couple questionable decisions, but they weren't obviously bad. It'd be nice to have Alisson for Atleti, but our backup is fine.
The ludicrousness of not allowing the players to shake hands before the game, despite the fact that they're (sometimes literally) crawling all over each other during the game, and then proceeding to both hug and shake hands afterward, says all you need to know about modern society's first exposure to a genuine pandemic.
Yes, we just beat the '71-'72 LFC squad's home victory streak record. Mo also has scored 70 goals in his 100 games played for the club, the most since Michael Owen. Honestly, I don't care. At this point, it's just about the hardware.
A couple Twitter users were commenting about Harry Wilson wearing a Liverpool jacket in the stands. We are his home club, after all (although perhaps not after this summer.)
On that note, Dominic Solanke is still just… Dominic Solanke. I feel bad for the kid, but he just doesn't seem to have the killer instinct to play at this level.
So, the biggest game of the season is this Wednesday. We've had good fortune in CL games at Anfield recently, especially against Spanish (or near-Spanish) sides. That's all we can hope for. Rumor has it Hendo will be back for it, which would be a big boost, assuming he's moving well. After that, we have to walk over to the Bitters and Carlo. Let's bury them. (Both.)