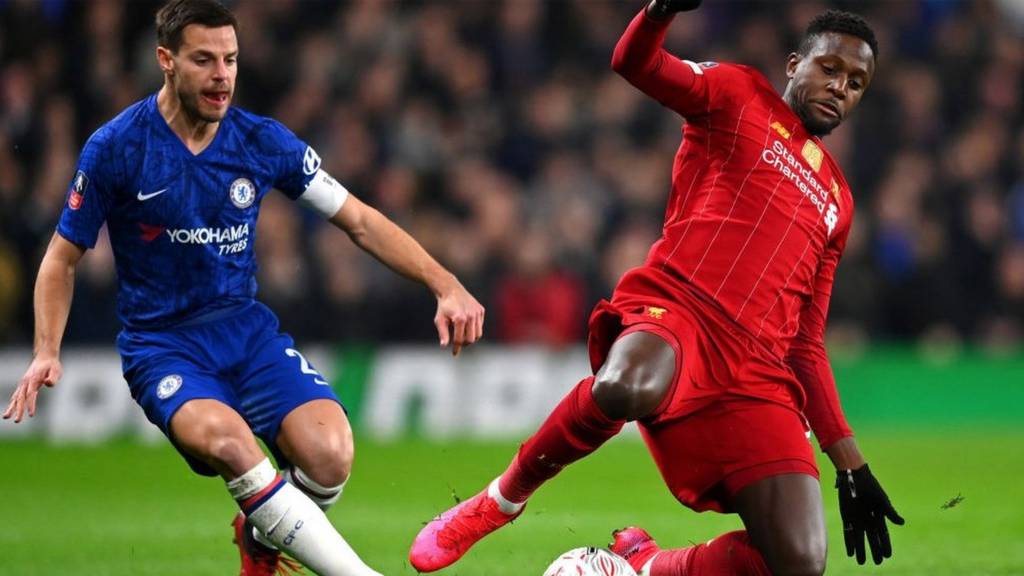 So, that's three our of the last four games lost. Opta helpfully reminded us that we only lost three of the previous 66. The disturbing thing is being outscored 8-3 in that span, with all three of those losses being clean sheets for the opposition. This team hasn't been the same since the winter break and, given all of Klopp's justified complaints about the insanity of the schedule, it's kind of remarkable that our best football was probably being played when the schedule was insane. If we can't manage a couple goals against Atleti next week, we'll be stuck with the non-insane schedule of a single game per week for the rest of the run. I can't say that it's time to panic, since 1. We're still leading the league by 22 points in March and 2. Most people continue to not care about the FA Cup. But having just had the somewhat ephemeral shine of the 'Invincibles' tag removed three days ago, it's a little bit disconcerting to be bounced from the national cup tournament without scoring a goal. Again.
Now, the counter-argument is that Chelsea essentially fielded their starting side, excepting Billy Gilmour and Ross Barkley, while Liverpool again fielded a number of squad players (Minamino, Origi, Lallana) and the two best academy kids (Jones, Williams.) Despite that turnover, the team, overall, still looked the same: error-prone, lethargic (except for Lallana), seemingly unprepared to… you know… play football. Chelsea didn't do anything particularly unusual and played what has been their own typically sloppy game this season, as they try to meld different parts together. But Liverpool hasn't had that problem, until said winter break. This wasn't the same kind of 'bad' as at Watford, where we often looked like we shouldn't have been on the field. But it was still populated by mistakes that haven't been the norm for this squad this season. I had a brief shiver at one point as I realized how much like this side suddenly looked like 2015-16 effort: trying stuff that didn't really work; being caught out when the opponent made any effort into our half; seemingly like they generally weren't communicating, and so on. This was never more apparent than when Lallana picked up the ball down the right side, only to be descended upon from behind by Gilmour, and the crowd gave out more of a shout of warning than anyone on the pitch did. (Stamford Bridge was unusually quiet for a game that Chelsea was winning for 80 minutes.) Now, maybe I didn't hear that shout and it was just Lallana ignoring everything in his Trying Too Hard mode, where he solos to try to save the day (a habit he fully engaged in the second half.) But when you combine that seeming lack of communication with the lack of fluidity and general malaise that seems to inhabit the side right now…
All teams go through this kind of slide in almost every season; even the best ones. Sometimes it happens more than once. Looking at this team and being concerned about their performance only heightens the remarkable effort they put in before the winter break. But I will say this: I'm thrilled about (apparently) winning our first league in 30 years. It's the trophy I most wanted to acquire. But it would take some of the shine off this season if we not only don't manage to do the treble (which is now impossible), but we end up falling out of the CL in the round of 16 and kind of stutter to the end in the PL. It still makes this one of the best Liverpool sides ever and keeps the future looking very bright. But, just like last year, there may end up being a bit of a bitter taste.
The game Not really much to say on this one. It was reinforced once again that Origi is simply not the starter we'd all like him to be. It was also kind of reinforced that Minamino is not quite there in the Bob role, as he disappeared for long stretches of the game. I like Lallana's energy, but he's just not high enough caliber any longer to be playing major minutes for this club. The worst part about it is that I think he'd be great in Gini's recycler role, because he's great on the ball and has a knack for both retaining and reacquiring possession. But he also tries to be the hero too much, which leads to him diving forward in untenable positions and not working within the offense. Like Origi, he's a great sub in certain game situations, but a starter's role just really isn't for him. Neco Williams, similarly, has piles of energy, a lot of skill, some great ideas and was really one of the shining lights of the game, considering his age. Melding all of that together will make him a brilliant RB, at some point. He just needs some time. Curtis Jones, I thought, played really well when able to participate. Chelsea's formation meant that Willian and Barkley (both pretty solid on the ball themselves) were basically interfering with the flow that Jones normally has attached to his game. When they shifted around in the second half, he had some more space and did some solid work. But I'd still keep him as a rotation player right now.
One disturbing thing is that, even in a game where Chelsea was nominally dropping deeper than normal and with their peripatetic defense, they still outshot us, 17-15. There's just something missing in the transition of the middle third and it really looks like the culprit is still Fabinho, to some degree, just as it was at Watford. I'm really hoping he shakes himself back into the groove this weekend against the Cherries. One positive thing you can't argue against, at least, was the noise from the traveling support. Like I said, the Bridge was quiet (midweek game in a competition most don't care about; whattaya gonna do?) so you could hear our songs filling the place on the regular. Gotta keep it up at Anfield.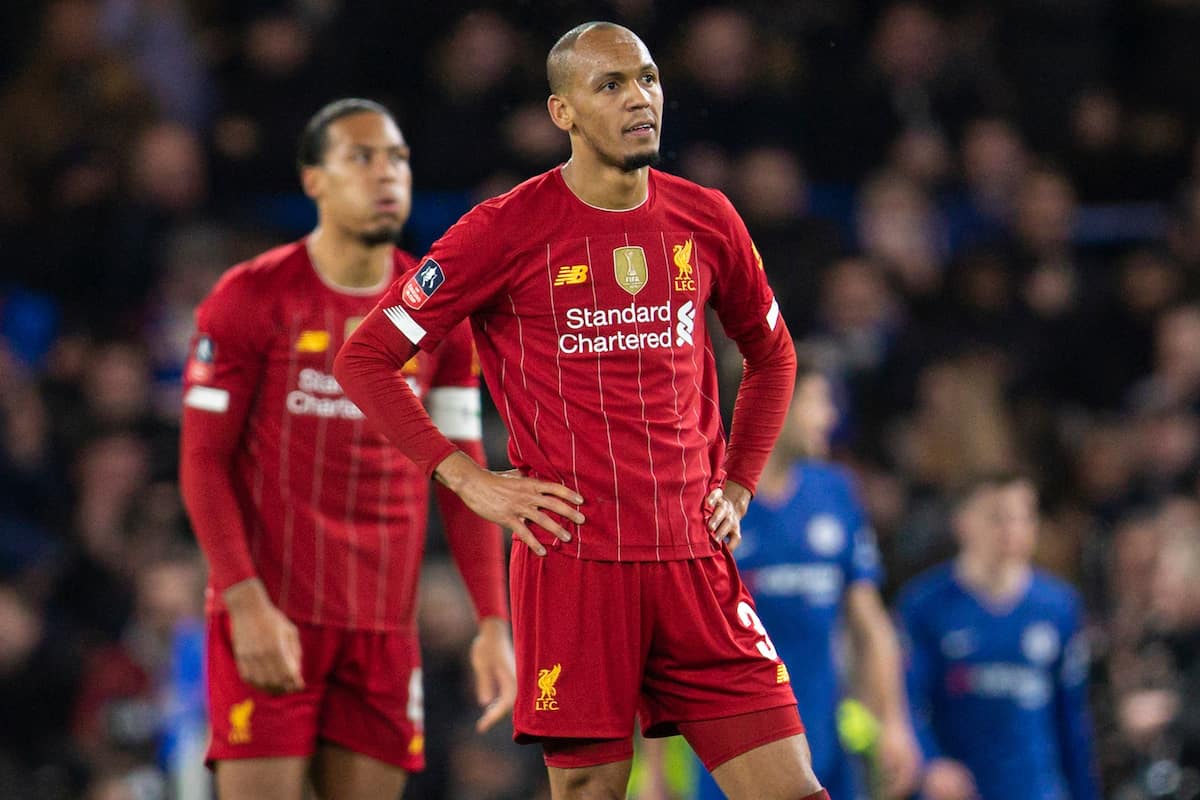 So, next we have a group of black-and-red-striped visitors (Bournemouth), followed by a group of red-and-white-striped visitors (Athletico Madrid.) If those look like bars of a cage to you, I wouldn't argue with that metaphor. Hopefully, we find a way through and keep our semi-legendary season on track.