Past all the debate about VAR and injuries and pressure and playing every three days, football in the Premier League in 2019, as it does in every season, comes down to this question: Regardless of circumstances, can you put everything out there for 90 minutes and come away with a victory? 11 of 12 times this season, Liverpool's answer has been "Yes" and today was no exception. In the second meeting of the season with the club that are often considered our only real rivals for the title (who are, uh, a point behind both Chelsea and Leicester City, at the moment), LFC made a statement: This would be our game.
I think we may finally be past the point where people talk about the Premier League title and automatically say: "Manchester City. Oh, and Liverpool." It's funny to hear the discussions about last season when they refer to us as the only club that "threatened" City's dominance. People don't remember who had a 7 point lead in December? Or whom was trading the lead with City every week for the last two months of the season? We're three months into the season. Who's the only remaining undefeated club in all of English football? Oh, right. We are.
In contrast to Klopp's tactical preparations, where he suggested that there was no point in trying to "play City's game", since they're better at that than anyone else, we made it our game. City stayed wide to try to neutralize the fullbacks and we won the game through them, anyway. City pushed Fernandinho forward to try to create overloads in the middle third and we, through the excellence of Gini and Hendo, met them toe-to-toe. City attacks would be followed by Liverpool attacks. Firmino spent more time than usual dropping back on defense, but that's what happens when you're facing De Bruyne and Aguero. The fact that we have the luxury of a false 9 who can do that is emblematic of the status of our squad on the European stage. This was our game and it didn't matter that we were playing the 'other' best team in the EPL. This is Anfield and this is Liverpool and now everyone gets to play the way we like.
It feels strange to try to put my literary foot down in this fashion because I'm not normally given to declaring something to be "the best", given how hard that is to quantify in most things, especially sports. And, like many Liverpool fans, I've spent much of the past 30 years waiting for the proverbial other shoe to drop. But I think we're past that now. This is easily one of the best squads in Europe and I'm starting to think that asserting that, on and off the field, is just reflecting the reality, rather than inviting the doom of superstition. This is our game now and it's up to everyone else to try to take it from us.
Strangely enough, football is not like coding. Let's just get this out of the way right now, shall we? Since the majority of City fans will claim that the world is against them and their billions of dollars/Euros/pounds, we should talk about the two supposed handballs that, if called, potentially would have evened up the match. Here's the relevant section of the rules per the Premier League. Note the clauses that talk about deflections, such as the one that happened in the box off Bernardo Silva's arm and then into Trent's arm. That would have been a free kick to Liverpool in the box… except that, since play had continued, the officials wisely ignored it in favor of what happened on the field. Despite the yearnings of overly confident coders everywhere, sports are not a series of If… Then statements. There was no call made at LFC's end and action progressed normally to a goal. End of story.
In the other instance, Trent's arm was alongside his body in a normal position, not making his body larger, and the ball was kicked from less than a meter away; all of those stipulations on what should and shouldn't be considered an illegal use of the hand. So, yeah, no call there, either, because there shouldn't have been. Despite Pep's histrionics on the sideline, I'm pretty sure that once he watches the film, he'll realize that they made the right choice. Just FYI to any City fans: I don't think the handball on Jesus against Tottenham should have been called, either, as I'm pretty sure the ball came off one of the Spurs in that exchange, just like the first instance here. So, yeah, one major excuse off the table.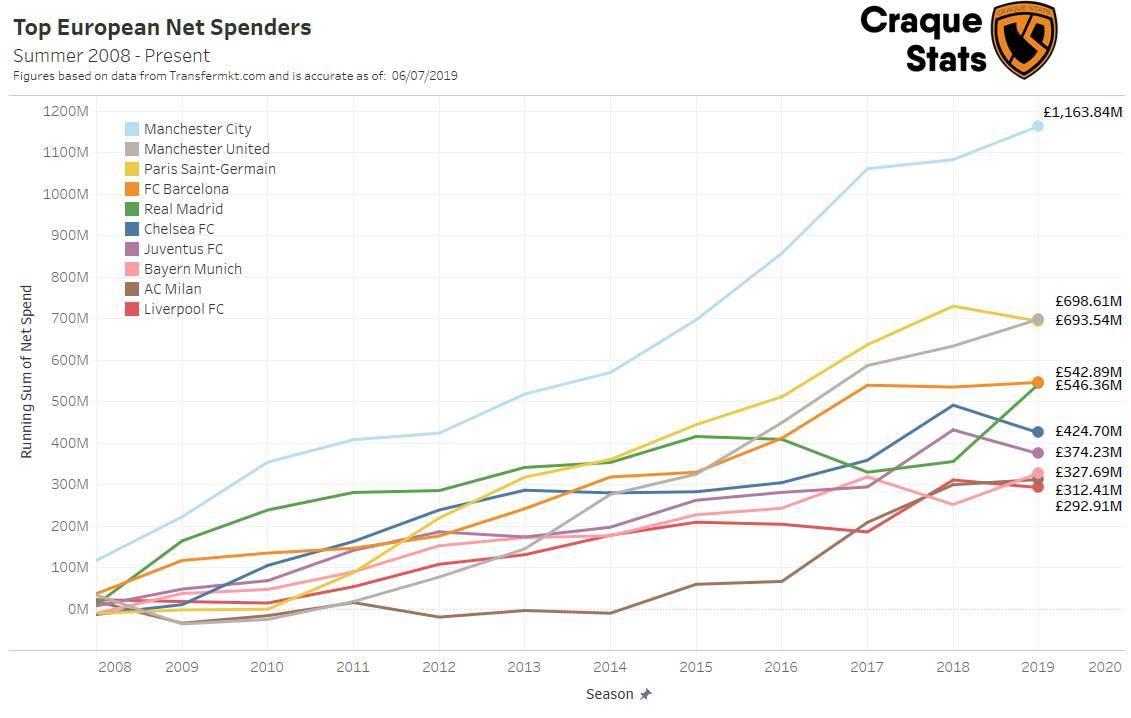 No debate: City had chances. This is still the most expensive side in the world. Both Aguero and Angeliño had near misses. City are still a very dangerous team to face. Their 13 corners to our 4 is evidence of who was more often in the hunt, especially in the later stages of the game. But I'll take 18 shots with only 3 on target all day.
After jumping out to a 2-0 lead, Klopp switched the formation to a 4-4-1-1 at the half, with Mané and Salah up front and Firmino sitting behind them. After we went 3-0 up and there was only about 15 minutes left, Klopp brought on Milner, Ox, and Gomez and switched to a 4-5-1 to further frustrate City's attempts to move forward. Part of that frustration was Trent's capable job on Sterling. The latter was starting to lash out in the later stages of the game, as he simply couldn't make progress in his usual fashion and Opta recorded him with zero chances created and zero shots on goal. That's at least one marker for those who erroneously consider Trent to be a subpar defender.
Meanwhile, nothing needs be said about his and Robbo's offensive contributions. The second goal was an absolute highlight of that, as Trent's perfect cross-field pass to Robertson led him to take one touch and then put in a brilliant curveball cross for Salah to nod home like he was acknowledging how much fun he was having.
Referencing the graph above, City has spent something over £100 million on fullbacks in the past few years. We got ours for £8 million and Kevin Stewart.
Continued production. With each game that passes, Fabinho continues to prove what an awesome addition he's become to our club. It might be enough just to have this goal today, but he was one of the key elements in the midfield that enabled us to slow City's usually torrid progression through the middle third. Those other key elements included Gini's remarkable possession play (33 of 34 passes completed) and Henderson's almost equally assured control and, of course, this:
Mané's a helluva diver, isn't he, Pep? Our captain makes those crosses routinely, in addition to controlling the midfield, which explains why our manager starts him on the regular. Again. Incidentally, today was also Hendo's 250th appearance in the Premier League for LFC.
Varied numbers. Pep has lost more games at Anfield than at any other stadium he's managed as a visitor in his career. OTOH, we've also conceded in nine straight games for the first time since 2014. Urgh. OTOOH, we've now taken points (and almost maximum points) from all of our major competitors this season: Chelsea, Leicester, Tottenham, City, Arsenal, and ManU. If I'm right, we're the only club that has faced all of the other top 6/7 sides to date, which means the coming list of fixtures in the league should be a bit easier, which is important for the insanity of December. Of course, one of those is the derby… with 15th-ranked Everton. We also have twice the number of points as 5th-place Sheffield (17), which tells you how stacked the league is at the top this year. Man City is closer to them than they are to us. BTW, Mané also created the most chances for LFC and made the most tackles in the game. Diver!
OK. It's break time. All we care about now is no injuries. Next up is Palace and The Hodgson, dwelling in his lair under Selhurst Bridge.